Sumérgete en el Juego con Marcos Ultra Finos
El FORIS FS2434 se caracteriza por sus marcos extremadamente finos de 6 mm en ambos lados y arriba. Con una instalación multi-monitor para gaming consigues casi sin cortes de visión una experiencia más envolvente y agradable.
Domina el Juego gracia a las Tecnologías de Visibilidad Smart
EIZO ha desarrollando la tecnología Smart Insight para mejorar ampliamente la visibilidad de las zonas oscuras de la pantalla. Con Smart Insight 2 puede ver aquellos detalles vitales que de otra forma podrían quedar ocultos de modo que podrás sorprender a tu oponente antes de que te sorprenda él a ti.
| | |
| --- | --- |
| | Smart Insight 2 incrementa el brillo y la saturación de color incrementando el brillo y la saturación de color para descubrir enemigos que de otra manera quedarían ocultos en el fondo (disponibles 5 opciones de ajuste para el usuario). |
| | Esta tecnología de super resolución patentada por EIZO mejor la visibilidad en juegos y vídeos de baja resolución (disponibles 5 opciones de ajuste para el usuario). |
| | Smart Detection diferencia en la pantalla cuando se está mostrando un vídeo o un juego y aplica Smart Insight 2 o Smart Resolution mientras que otras areas no se tocan. |
Full Image Control with G-Ignition Software or Remote Control
The FORIS FS2434 monitor is designed for any entertainment content such as games, videos, photos or web. With G-Ignition software or the remote control, you can adjust the monitor to your preferred color settings or download the color profiles available on gaming.eizo.com.
IPS Panel with Vivid and Consistent Color
| | |
| --- | --- |
| The IPS panel offers wide viewing angles, vivid color, and deep blacks. | |
Zero Delay Gaming with Extremely Low Input Lag
The time lag between when a signal is input into the monitor and then shown on the screen called the input lag. A delay in image display results in a delayed response from the player. EIZO developed its own integrated circuit with virtually no input lag.
All in One Gaming with Multiple Connections
Gaming with Comfort
Play games or watch videos in comfort with a stand that offers a wide range of adjustment options. The back of the monitor has a built-in handle for carrying the monitor to a LAN party or gaming tournament.
Flicker-Free Screen Reduces Eye Fatigue
The FORIS FS2434 offers flicker-free viewing at all brightness levels. Now you can play games or work on still images for long hours without worrying about the eye fatigue caused by a flickering screen
Built to Last Five Years
A five-year warranty offers a long service life, and compliance with leading standards such as Energy Star and TÜV Ergonomics ensure a better working environment.
Zero Bright Pixels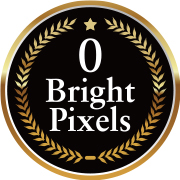 EIZO guarantees this product will be free from bright sub-pixels for six months from purchase date for purchases made on September 1, 2015 or later.
See our Bright Pixel Policy for details.
The terms HDMI and HDMI High-Definition Multimedia Interface, and the HDMI Logo are trademarks or registered trademarks of HDMI Licensing, LLC in the United States and other countries.
Unreal Engine 4 images are provided courtesy of EPIC GAMES. All product names are trademarks or registered trademarks of their respective companies. ©2004-2014, EPIC GAMES, inc.
.